Premium Trading, which has been active in the import market for 10 years, has managed to create its own identity and find its place on the European scene. A specialist in food trade, our company acclimates itself to new consumer trends and is inspired by them in order to respond in an ideal way to the expectations of consumers, in constant change. With a focus on the quality of our products, Premium Trading collaborates with suppliers and major groups in the food industry, internationally recognized and selected for their knowledge-make, in order to guarantee you products of excellence at very competitive prices.
Our partners are rigorously selected to meet the strictest requirements of current international regulations and food safety rules. In fact, Premium Trading has a system of controlling its supplies through laboratory analyses, monitoring of its products since their production and anomaly reporting procedures. In particular, a HACCP study has been implemented on all of our products to ensure the food safety of the goods we market.
We track our products from production to delivery. A permanent stock of more than 1000 pallets in France allows us to be very responsive to our customers in Europe. Our various logistics platforms, strategically located in the Ile-de-France, allow us to offer A for B delivery in most regions in Europe.
We strive every day to improve the quality of our services in order to become a key player in snacking, which every year develops a little more. Because of the quality of our services, we are on the way to becoming a privileged partner in your partnerships of tomorrow.
Our company is growing year after year, just like our team. Today, Premium Trading is composed of about twenty specialized contacts and is able to answer each of your expectations and questions
Premium Trading has made quality and safety its top priority. To keep our promise to our customers, quality service has a duty to satisfy and retain, and strives to excel quality. We mobilize to secure our supplies, satisfy our customers, guarantee a continuous improvement of the efficiency of the quality management system and ensure the safety of the goods against malicious acts. Not to mention the IFS Broker certification process in which we are committed.
The sales department, composed of qualified employees, is at your disposal for your quotes or any other needs related to their area of expertise.
For marketing, creativity, responsiveness and availability are the daily leads
Our customer service employees are dedicated to satisfying the Premium Trading partners. They are at your disposal for all your requests, Monday to Friday, from 9am to 5pm.
The purchasing service is a pillar of Premium Trading: every story has its origin, and here, it all starts there. Each product sold by our company results from a scrupulous negotiation, carried out by our employees.
As each link is essential to the smooth running of our company, Premium Trading can count on the operational and permanent support of the logistics and financial services that play a key role in the company, day in and day out, ensuring continuous tracking of orders and their routing.


Turnover (last financial year)


Permanent pallets in stock


Certifications (Bio and IFS BROKER in progress)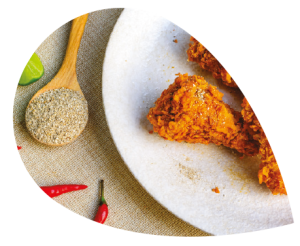 We offer for your restaurant customers a complete range to prepare, cook and sublimate their preparations of FRIED CHICKEN: special frying oils to preserve the tenderness of chicken, flours, breadcrumbs and breadings for recipes always more crispy, dyes, spices and marinades for even more tasty preparations, not to mention our creamy sauces and special snacking packages.
The whole panoply of a perfectly fried chicken, and much more !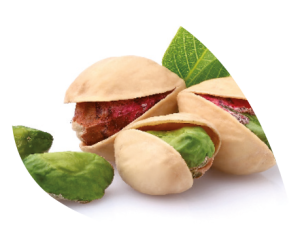 To satisfy the taste buds of your most seasoned bakers, pastry cooks, customers boulpat' and restaurateurs, and having made Iranian import for several years, our specialty, we are able to offer you a complete range, rich and varied of dried fruits and nuts: pistachios, almonds and vanilla in all their forms, grapes, dates, nuts, hazelnuts, pine nuts, and irresistible saffron.